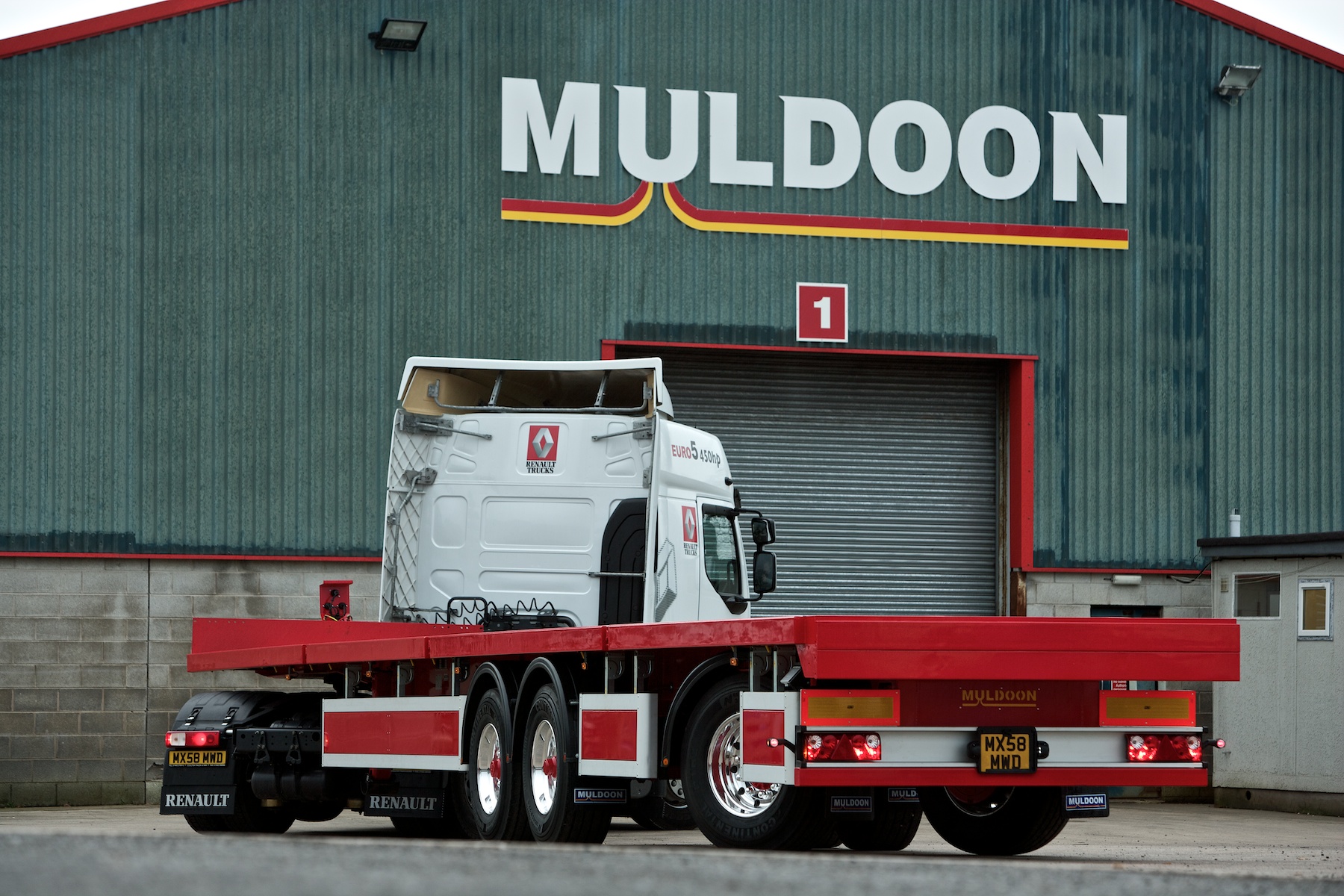 Muldoon recently were nominated for the Trailer Innovation Award at the annual IAA Commerical Vehicles show in Hannover.
Nominated was the 15.65m Longer Semi Trailer prototype with Muldoon Sidewinder Command Steer System featuring the patented kick out reduction system which limits tail swing to a minimal level.
This prototype offers the fastest steering response available and offers the greatest available manoeuvrability in comparison to others competitor systems. Considering the challenges drivers face day to day with longer trailers driving in built up areas, manoeuvring through car parks to off load at busy supermarket bays etc, this system offers a massive advantage.
Easier Driving - Less Trailer Damage - Safety to Other Road Users - Safety to Pedestrians