Trailers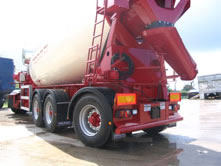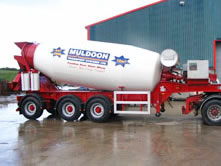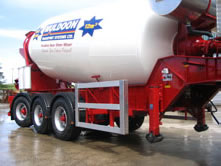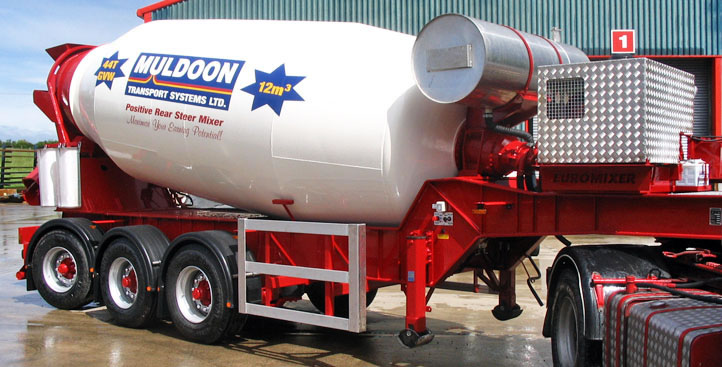 Muldoon Steer Mixer Trailer
The Muldoon Positive Rear Steer Cement Mixer Trailer is the revolutionary NEW CONCEPT for the transportation of concrete. Superior Traction over artics and sliders due to Steer Axle Geometry allows the steer axle to be positioned further towards the rear of the chassis supporting the load at the back and putting more weight on the front.
Key Features
Self Aligning low maintenance Sidewinder steer system
Automatic Lift Axle
EBS brake system incorporating Roll stability program
Over-ride switch for lifting axle when loaded to improve traction
Various axle/ suspension options available
LED Lights
Any make of Drum/ Power Pack Combination can be fitted
44 tonne weight compliance
CHASSIS ONLY can be supplied ready for drum and equipment fitment.
Winning Benefits
VASTLY IMPROVED MANOEUVRABILITY
HUGE PAYLOAD INCREASE (Over 33% in most cases)
LONGER TYRE LIFE
IMPROVED TRACTION OVER OTHER TRAILERS
REDUCED STRESSES ON TRAILER
PROPER TRAILER DESIGN & GEOMETRY FOR LEGAL AXLE & WEIGHT REQUIREMENTS
MANOEUVRABILITY ADVANTAGES OVER NON STEER TRAILER OR RIGID TRUCKS ON SITES OR IN BUILT UP AREAS
SAFER & EASIER ALL ROUND EVERYDAY DRIVING
MAXIMUM DELIVERY & EARNING POTENTIAL